Diesel Cleaning Services for a Superior Diesel Clean – EGR System Cleaning, TFS Cleaning & DPF Cleaning Service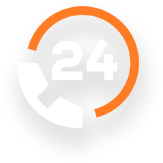 24/7 Diesel Maintenance, Repairs & Breakdown Services
Scheduled Fleet Maintenance Services
Workshop & Onsite Field Service Units Available
High-Quality Workmanship Guaranteed
Specialists in Earthmoving, Transport, Agriculture, Mining, Marine & More
More Info about Diesel Clean Services available in Sunshine Coast, Brisbane & Gympie
The heavy diesel mechanic Sunshine Coast team of All Fixed Diesels based in Kiels Mountain on the Sunshine Coast, provide in-vehicle system and component light and heavy equipment servicing cleans for all types of diesel cars and heavy diesel equipment, machinery and vehicles.
From diesel 4WDs, sedans and trucks, through to plant equipment and heavy diesel machinery, equipment and vehicles used in the farming, agricultural, earth-moving, mining, and construction sectors.
For an overview of the benefits of a professional diesel clean services, breakdown of services, time frames required, pricing, and more information about WYNN'S MultiSERVE diesel cleaner device, please check out the diesel cleaning services page.
Diesel Particulate Filter Cleaning DPF Service
Need a diesel DPF cleaning service? Our All Fixed local diesel specialists can help with all your DPF filter cleaning needs.
The diesel particulate filter (DPF) is an in-vehicle emissions control filter which collects contaminants before they escape into the atmosphere. Our All Fixed DPF cleaning can be conducted on-site at your location, or in our Kiels Mountain mechanic diesel repair shop.
The Importance of DPF Filter Cleaning
A DPF filter REPLACEMENT can cost upwards of $5000 in most road transport equipment. Here at All Fixed Diesels, instead of doing a DPF removal, we recommend doing DPF cleaning every 6 to 12 months depending on the age of the diesel equipment and how many hours of service it has done.
All Fixed Diesel Specialists Advise Against DPF Delete
DPF delete is when you perform DPF removal by removing the component from the vehicle under the false assumption this will save you money. DPF removal/delete causes serious failures long term which is why you should engage diesel tech services from our All Fixed team of qualified and highly experienced diesel technicians.
Don't cut corners with DPF delete or opting for a cheap DPF replacement that will cost you more in diesel repairs long term. Emissions-type diesel components are there to minimise the amount of harmful nitrogen oxides and exhaust particulates released into the air so it's vitally important the DPF service is not DIY'd but rather serviced and maintained by qualified diesel technicians who know what they're doing.
Exhaust, Gas, Re-circulation EGR Cleaning
Exhaust Gas Re-circulation systems, known as EGR systems, are similar to DPF filter systems in that they take in varied amounts of exhaust gas and feed it back through the engine's intake system to burn it again, reducing contamination to the environment.
If EGR system cleaning is not carried out regularly by a professional diesel EGR cleaner, the diesel engine ends up with carbon in the intake manifold which is why using an expert EGR valve cleaner is of vital importance.
This restriction of clean air flow reduces engine efficiency and performance. Our local heavy diesel mechanics are EGR system cleaning experts, so give us a call to arrange an appointment for intake manifold EGR cleaning for $450.
Turbocharger and Diesel Fuel System Cleaning Service
TFS cleaning is not as commonplace in our industry as this diesel cleaning service is in the light automotive game. However, the same principle applies. Turbochargers also block up with soot and if the soot is not cleaned out of the turbocharger components by a professional turbocharger cleaner, it causes added friction and heat, and accelerates wear resulting in bearing or shaft failure.
Diesel fuel system cleaning is a preventative maintenance measure used to maintain the high standard required for the consistent delivery of fuel to the diesel engine. Fuel injectors, rails, injection pipes and quantity control valves are all expensive items so arranging a professional diesel fuel system cleaning service once a year with our local diesel mechanics will help keep these TFS components in good condition and reduce the risk of diesel fuel system failure.
Contact the Sunshine Coast Diesel Cleaners
If you need turbocharger TFS cleaning, EGR cleaning, or DPF cleaning services in Sunshine Coast, Brisbane or Gympie, please contact our heavy diesel clean team by calling us on 0431 665 018 or send our diesel engine cleaners an inquiry.