Diesel Cleaning Services Sunshine Coast, Brisbane & Gympie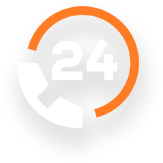 24/7 Diesel Maintenance, Repairs & Breakdown Services
Scheduled Fleet Maintenance Services
Workshop & Onsite Field Service Units Available
High-Quality Workmanship Guaranteed
Specialists in Earthmoving, Transport, Agriculture, Mining, Marine & More
Keep your diesel clean with All Fixed Diesel Cleaning Services Brisbane, Sunshine Coast & Gympie
Our All Fixed local diesel mechanics now offer in-vehicle system and component cleans for all types of diesel vehicles, equipment, and machinery – from trucks to heavy diesel machinery and equipment such as tractors and Bobcats through to farming, construction and mining earthmoving machinery, and plant equipment.
Diesel Particular Filter cleaning – in-vehicle DPF cleaning to maintain the emissions control system
Exhaust, Gas, Recirculation cleans– EGR cleaning of blocked up EGR systems and valves
Turbo and Fuel System cleans – TFS cleaning on all vehicle types
Find out more about each particular diesel cleaning service by checking out the EGR, TFS, and DPF Cleaning Service page.
Diesel Cleaning Services Costs
Prices start from $799 for plant and equipment and $450.00 for diesel cars and light commercial trucks. These costs apply to all system cleans.
The Diesel Cleaning Process for DPF, EGR, Turbo and Diesel Fuel Systems
The process requires one of our highly trained diesel specialists to gain access to the individual system or component that is blocked (or severely restricted) to connect our WYNN'S MultiSERVE vehicle diesel cleaner.
This process takes between 40-90 minutes pending access restrictions and blockage / contamination density.
Using specially formulated chemicals in a 3-stage diesel clean process, our All Fixed clients will not only have the potential to save considerable money, but will also notice better fuel economy and engine performance.
Clean Diesel Benefits
More efficient exhaust flow
Components working as they should
Engine life extended
Fuel economy
Power and performance
Cost effective
Big savings
Reduce time off the road
Relieve yourself of the breakdown / tow truck costs
If you'd like to book diesel cleaning services please contact our local diesel mechanics by calling us on 0431 665 018 or send us an inquiry.
What is WYNN'S MultiSERVE?
The diesel cleaner device used by our diesel technicians is the Wynn's MultiSERVE. Made from highest quality European components, this 4-in-1 cleaning machine is the complete fuel system cleaner, designed to clean diesel injection, air intake, turbo, and DPF systems.
It minimises emissions, prevents overconsumption due to contamination, and maintains perfect performance of the vehicle, equipment, and machinery.